Poombarai tent stay 2022 : If you are looking for the best tent stay in Poombarai (Kodaikanal) then here's the best offer for you to book the glampsite in Shenbaganur for just Rs.2000 per person including campfire and breakfast
We're sorry to inform that Tent stays in Kodaikanal has been banned completely but there's a GLAMPING available at the same affordable price that includes campfire and breakfast, Check this website know more about : Kodaikanal Glamping
UPDATED 2023 – Poombarai TENT STAY on TREES
To book the below tent stay in poombarai contact – 8870092253
To book the above tent stay in poombarai contact – 8870092253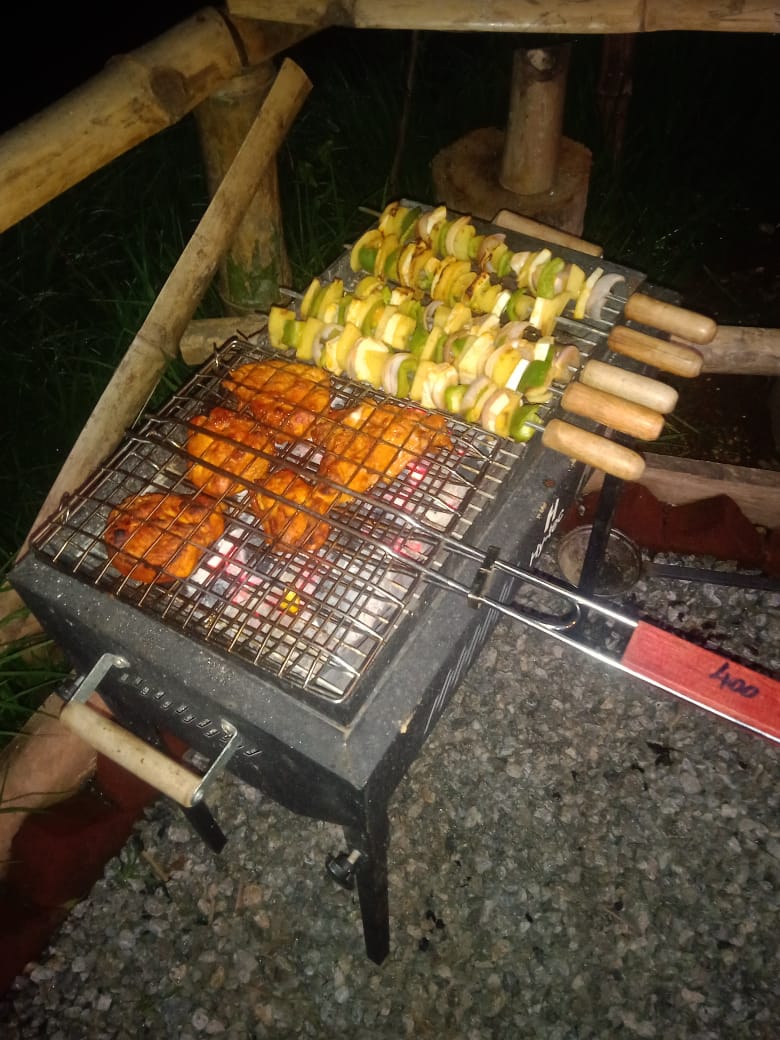 COST – 2000rs per person
Checkin : 12:00 pm
Checkout : 10:00 am
Min : 2 members (1 cabin)
Max : 6 Adults 3 kids (3 cabins)
Included : Campfire & Breakfast
Excluded : Lunch, Dinner, BBQ, Candle Light Dinner, Trekking
To book the A-frame Glamp Stay in Shenbaganur Call us here :
+91 63858 22088 or Whatsapp here : Whatsapp
Poombarai Tent Stay & Camping
Post COVID-19 lockdown Kodaikanal is slowly being opened for the tourists but only few places are being allowed by the Tamil Nadu government for sightseeing in Kodaikanal. Honeymoon cottages in Kodaikanal has seen a 32% increase after the vaccine drive.
The main sightseeing places in Kodaikanal such as Bryant park and Botanical garden are completed flooded by the tourists just after they were reopened for visiting.
After the strict protocols now tent stay in Poombarai is allowed and Poombarai is considered one of the best place to camp compared to other tent stay in Kodaikanal.
Poombarai Camp Stay – Activities
Poombarai famous for its serene village is one of the best places to trek and watch sunrise. There are few activities covered in this Poombarai tent stay package and they are as follows.
Campsite walkthrough
Non-veg Lunch
Evening snacks & tea
Fun night activities
Campfire & stargazing
Sunrise watching and a small trek
Breakfast
Drinking is allowed in the Poombarai campsite but kindly be a responsible traveller by not disturbing the wildlife in the night.
The entire package cost is around Rs.1800 per person and we will be providing the tents.
Who can Stay in the Poombarai Campsites
If you are a group of friends having a get together or family trying to have a natural retreat then this is one of the best experience that you'll have in Kodaikanal.
Kids of any age is allowed and parents have to take utmost care towards them while letting them play.
Cost of Poombarai Tent Stay
As discussed earlier the price for Poombarai tent stay is 1800 Rs. only and this covers the lunch, dinner, campfire, breakfast and other activities including the jeep rides.
Anything other than this is not included in the package such as extra food, grill chickens or any other shopping item costs.